Honda Express Service
Tire Rotation

$19.95

Every Day Low Price



Help your tires last longer with a tire rotation. Honda trained technicians will properly rotate your tires while you wait.




Plus tax and fees where applicable. Other restrictions may apply. Void where prohibited.
Honda Express Service Full Synthetic Oil Change
with Free Multi Point Inspection
$59.95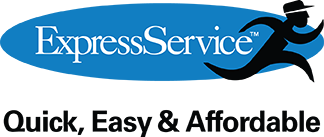 Service is preformed by Honda trained technicians using Honda Genuine Parts. Price includes Honda/Acura vehicles that require up to 5 quarts of 0W/20 oil.

Plus tax and fees where applicable. Full Synthetic for 0W/20. Other restrictions may apply
.
Honda Battery with 100-Month Limited Warranty

Call for Your Every Day Low Price for your Vehicle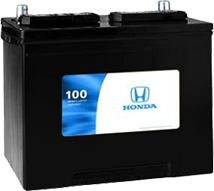 Honda Genuine Battery with 100 month warranty provides full coverage for the first 36 months and prorated coverage for the remaining months.


Price will vary by model and exclude taxes and fees.. Not valid with any other offer or discount. Other restrictions may apply.

Schedule Your Next Honda Service in Reading, PA
You know that Honda vehicles can last you for years, especially if you take proper care of them. Whether you live in Reading, PA or call the Allentown area home, the Piazza Honda of Reading service team will provide all your service needs. On top of doing those everyday things that make a difference, we can also tackle larger jobs.
Why Routine Maintenance Matters
A Honda SUV or car that receives regular maintenance will run more efficiently and perform better overall. Keeping up on things like oil changes, tire rotations, and fluid flushes remains the key to longevity. Our team recommends that all Lancaster drivers consult their owner's manual to learn about their specific model's service intervals. Sticking to those intervals will help you ensure that your Honda vehicle stays reliable for years to come. Examples of routine maintenance include:
Air and fuel filter replacements
Windshield wiper blade replacement
Bulb replacements
Lubrication of drivetrain components
Spark plug replacement
Fluid changes (brakes, transmission, radiator, etc.)
Why You Should Trust Our Team
The service team members receive training to handle all your Honda's needs properly. We can handle many of the most common issues vehicles face in the Lebanon area. Our facility offers state-of-the-art equipment, and includes everything we need to get your Honda operating at its best. On top of providing exceptional service for your vehicle, our team will answer your questions. Not sure what your vehicle needs or why it needs it? Just ask us; we will gladly discuss it with you.
Reach out to us today to schedule your service appointment. The time and money you invest in your Honda now will feel worth it in the long run. We look forward to the opportunity to work on your vehicle so that you can enjoy many miles of safe drives through Allentown, PA.
Get Directions
Service Hours
Monday

7:00 am - 6:00 pm

Tuesday

7:00 am - 6:00 pm

Wednesday

7:00 am - 6:00 pm

Thursday

7:00 am - 6:00 pm

Friday

7:00 am - 5:00 pm

Saturday

8:00 am - 4:00 pm

Sunday

Closed
Auto Repair Services
Oil Change
Brake Service
Battery Replacement
Filter Replacement
Tire Rotation
Wheel Alignment
Coolant Flush
Transmission Service
Spark Plug Replacement
Suspension Repair